A Very Special BDubs Bro Christmas
*iPhone alarm playing Steel Panther goes off at 2:45 PM*
*rolls out of bed still wearing Santa basketball shorts*
*changes into formal, afternoon basketball shorts*
*texts daily coal roll meme to dad*
*snacks on cold half-eaten Burger King thing on dresser*
*stretches leg of basketball shorts to face to wipe mouth*
*checks self out in mirror*
HA HA GODDAMN I'M BEEFY, BRO! PURE MUSCLE MASS!
*makes duck face at self in mirror, adjusts junk*
*considers blasting porn to wake up roommates*
*makes mental note to blast porn to roommates later*
*heads downstairs*
*surveys remains of last night's party*
WHAT A FUCKIN' PARTY, BRO!
*adds empty can to Bud Light tree*
*slams warm Monster Energy from moldy cooler*
*realizes it's past Noon*
*slams warm Corona from aforementioned cooler*
HA HA GROSS BRO THIS SHIT SUCKS!
*walks to fridge, slams slightly less warm Corona*
CAFFEINE AND BEER IS THE ULTIMATE ENERGY MIX, BRAH! WOOOO!
*is now ready to start the day*
*considers doing keg stand on own*
*makes mental note to request keg stand assistance later*
*checks Sportscenter, blasts Volbeat from crappy phone speaker*
*commends self for trying some non-American music, adjusts junk*
*has sudden craving for cheap buffalo wings*
HEY BROS I'M HEADING TO BDUBS TO TRY THOSE NEW MOUNTAIN DEW WINGS, BRO! SEE YOU FUCKIN' TURDS LATER!
*opens garage, looks outside*
HOLY SHIT BRO HA HA WHO FUCKIN' CARES I NEED ME SOME BDUBS! BROLO!
*hops in F-150 with LED trucknutz*
*spins tires immediately and fishtails dangerously down neighborhood streets*
*clips several parked cars*
*blasts awful Corey Taylor song*
HELL YEAH LET'S GET DRUNK AT CHRISTMAS BRO!
*pulls up to Buffalo Wild Wings*
*ignores snowed-over parking lines, somehow parks across eight spaces*
*rolls down window to shout at family walking back to car*
WOOOOOO!!! GET SOME, BRO!
*adjusts junk while walking through parking lot*
*walks into womb-like warming glow of Buffalo Wild Wings*
*pushes past hostess, sits beneath largest TV screen*
*orders all manner of shitty food*
*slams Bud Light*
*slams another Bud Light*
*slams several fireball shots and a long island iced tea because why the fuck not*
WOOO! HELL YEAH BRO!
*devours shitty food with ravenous drunken abandon*
*throws assorted sweaty $20 bills on table before bill arrives*
*makes offhand comment about waitresses' cleavage to nearby patron*
GO TAP THAT SHIT MY BRO HA HA YEAH, I'M GONNA!
*isn't gonna*
*walks back to truck, notices worsening weather*
GODDAMN BRO WHAT THE FUCK HA HA GOOD THING MY TRUCK IS A FUCKIN' BEAST! I'M GONNA COAL ROLL THE SNOW AWAY!
*attempts to peel out of snowy parking lot, hits several other cars*
*eventually makes way onto empty snow-covered roads*
*is drunk, becomes lost in poorly-paved forested area*
*lodges truck tires in snow drift*
AWW FUCK BRO!
*wastes remaining gas by spinning tires for seventeen minutes*
*opens glove box, slams emergency beer*
*begins walking back to main road*
*feels dropping temperatures, realizes poor choice of attire in basketball shorts*
HA HA MY NUTS ARE FREEZING, BRO! I'M ALL LIKE BRRR & SHIT!
*adjusts freezing junk*
*trudges into woods through worsening snowfall*
*loses direction completely*
*remembers mental note for a keg stand later*
HA HA OH YEAH SWEET BRAH!
*can't feel extremities, becomes disoriented*
*hypothermia begins to set in*
*slams final ultra emergency beer stashed in limited edition Cabo Wabo North Face jacket*
*pees initials in snow*
Hhh… h-Ha ha, bRo… HA Ha
*drifts off into hypothermia-induced sleep*
I mm- I maY n-noT EVen gEt My ch-chRIStmAs b-beej, bro… th… that f-fuCKin' suc-sucks, b-b-brrrooo…
*sun sets, blizzard continues to rage*
MERRY CHRISTMAS BDUBS BRO!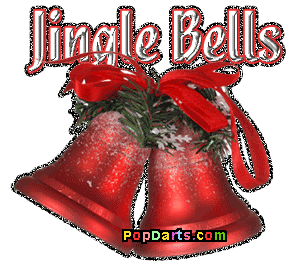 _ _ _ _ _
(images via via via via via via via via via via via via via)